Sign Up to Ian Fennelly's
Virtual World Sketching Tour Today!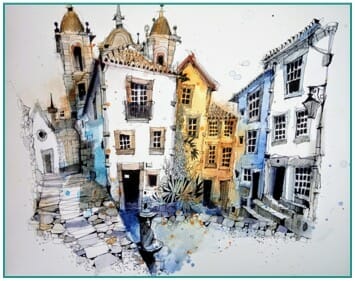 4 Workshops
Over-my-shoulder learning with Ian Fennelly.
Step-By-Step Training
Each scene broken down into separate lessons and micro-steps for easy learning.
Urban Sketch Gallery
Upload your sketches to our private gallery and get constructive feedback from fellow urban sketchers!
30-Day Guarantee
Take this course risk-free with our no-questions-asked money-back guarantee .
Lifetime Access
Take this course in your own time and at your own relaxed pace. It never expires.
What Urban Sketch Students Are Saying...